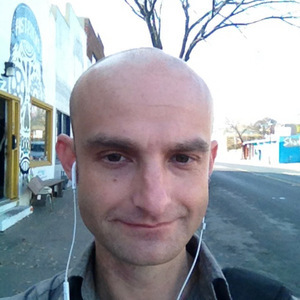 Paul M. Davis
Co-Host of Combo Chain - A JRPG Podcast
Paul M. Davis is a writer, editor and podcaster. He's the cohost of the Shin Megami Tensei/Persona podcast Megaten Marathon. Because he's a madman, he's decided to start another JRPG podcast.
When he's not recording podcasts or playing games, he's writing about video games, books, movies, TV, politics, social justice and lord knows what else on his blog, Press Turn.
Paul M. Davis has hosted 32 Episodes.